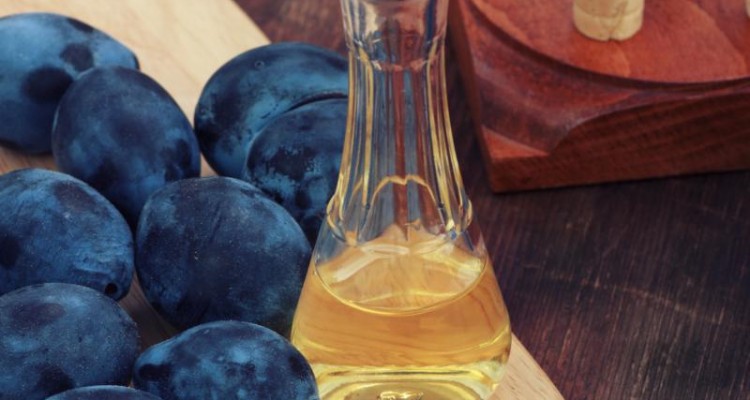 The only true rakija (grappa or brandy) is Slavonian rakija, or so the saying goes. Everything else pales in comparison. This world-famous liquor has an exceptionally rich history. In the Šokadija region, there wasn't a household or cooperative that did not have its own plum grove. In the 19th century, grappa was prepared in large clay cauldrons or steamers. Every part of the cauldron used to be made from clay and later it was replaced with metal.
When there was a good plum yield, there was no winter: jams would be made, the plums would be dried, but the most passion went into making rakija. Those with money had their own distilleries and cauldrons, while the poor would loan them na ušur (with an interest). They would usually be charged a liter of grappa per cauldron. But in the end everyone distilled their own rakija.
All around Srijem, the first (and the strongest) grappa would usually be called bašica, while the last (and the weakest) would be called patoka. The traditional manner of storing the rakija in a mulberry barrel gives it its specific aroma, taste and golden hue. Of course, the longer it stays in the barrel, the better it gets.
A centuries-old tradition of production
The choice of wood used for the barrels also gives rakija its color. The oak will give it an olive green, the walnut an amber-yellow, the mulberry an amber, and the accacia a yellow tone. The aromas created by the barrel most depend on the type of wood used for the barrel, and experience tells us that you cannot go wrong with rakija kept in oak barrels.
Before distilling the rakija, the plums are left in wooden vat for three weeks to soften up. The plums are distilled in a two-hour process, and the liquid is then filtered by condensation. The result is a nectar that contains between 25 and 70% alcohol, and is usually served in shot glasses, or as the locals call them, čokanjčići! And like a high-quality whiskey, our superior šljivovica (slivovitz, or plum brandy) will have a price that corresponds to its quality.
Distilling rakija in Srijem is more than a job – it is a centuries-old tradition that is deeply respected in these parts. And you can see why – it is a true medicine. After having too much greasy food, it will help with intestinal problems. There is also no better cure for a cold or a flue than rakija, the old legend says. It is proven to kill all bacteria, so it is very good for disinfecting wounds. On the outside, of course!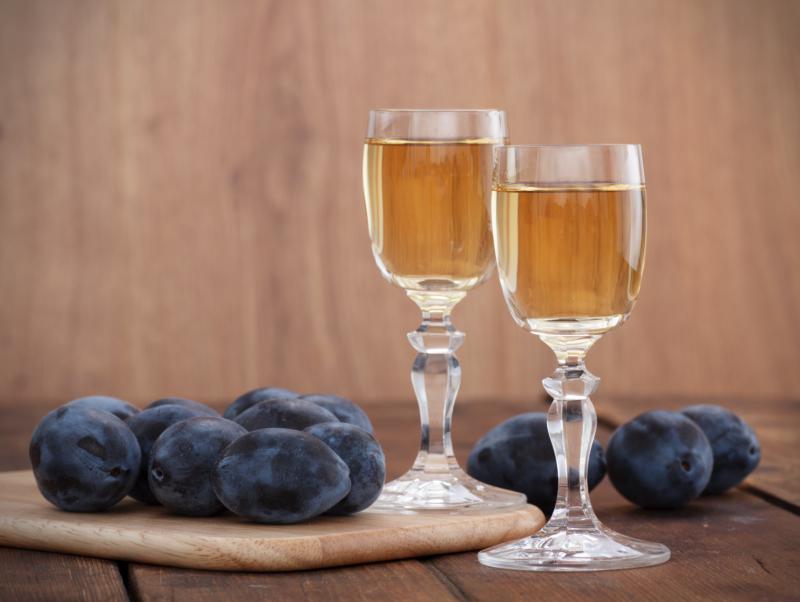 Šljivovica and its relatives
It is a great aperitif with kulen (flavored sausage) and cheese or any meal throughout the day. In some parts, it is customary to have it alongside a glass of wine. In fact, it is so popular that it might have overshadowed the other wonderful local liquors such as viljamovka (pear brandy), drenak (Cornelian cherry brandy), oskoruša (service tree brandy), travarica (herb brandy), orahovac (walnut brandy) or višnjevac (sour cherry brandy).
Viljamovka is the most highly cherished among the different kinds of rakija, with its recognizable and noble aroma. It is traditionally made only from the viljamovka pear, to which it is indebted for its unique fruit taste. Orahovac is famous for its medicinal properties, and it is most commonly used for its beneficial effect on gastritis and cardiovascular disease. It is the ideal solution for intestinal problems. Višnjevac is considered a liqueur, but it can be prepared with the same percentage of alcohol as any other type of rakija. Whole sour cherries are placed in rakija to ferment and create a sweet, dark red liqueur that is easy on the palate but also good for the stomach.
The best guideline to all rakija lovers is the annual Festival of Fruit Rakijas, Liqueurs and Jams, traditionally organized by Srijem, a local action group; Rujan, the Association of Fruit Producers from Tovarnik; the Tovarnik municipality and the Vukovar-Srijem County.