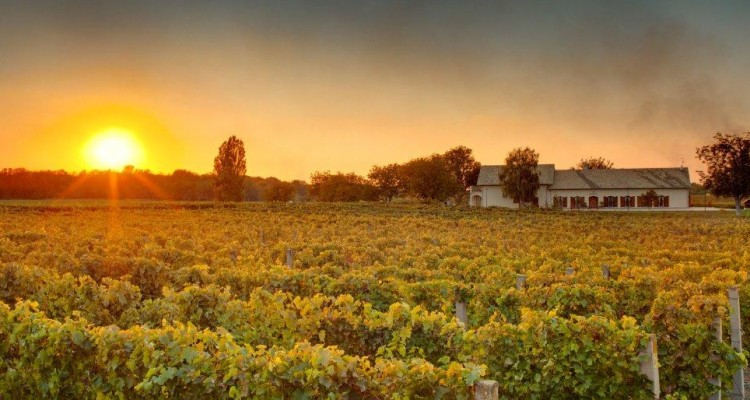 The way we used to live is a mysterious, almost forgotten thing in many parts of the world but in its Croatian corner this is not much of a mystery. In Croatia, most people are only a generation away from ancestors born and bread far from the city life, from Mums or Grandpas who spent their childhoods tending horses, making bread the old fashioned way and running around on meadows. Should you wish to experience life as it was once led, family owned farms are destinations you should not miss.
Grape Picking (Budimka)
If you have no friends that own a vineyard and would like to experience grape picking, Budimka, located in the heart of Ilok vineyards is the place where you need to spend a weekend in September. On a farm stay, working the grape harvest! The concept of a working vacation is still rather new in Croatia so at first glance it may seem a bit weird. But immersing yourself in a completely different lifestyle you will discover a great way to relax in a very short time. It will seem as if you were on vacation for weeks while you become part of that special atmosphere that a grape harvest, mysterious hills and the inviting blend of summer and autumn create. An unforgettable experience!
A Fiacre Ride (Acin salaš)
A form of hackney coach – a horse-drawn four-wheeled carriage for hire – were called fiakers in Vienna from where they spread, becoming very fashionable no only all over the Austrian-Hungarian Empire but also in other countries, such as Serbia, Romania and Russia. In these parts they held on until the 20th century. The last fiaker to transport travelers in Zagreb was active in 1960 but today you would struggle to find them as a tourist pastime in the Croatian capital. But in Srijem they have not forgotten how special an experience it is to ride in a fiaker, to be slowly driven through woods, villages and fields, listening to the clip clap of the horses' hooves while daydreaming of bygone times when time moved more slowly and traveling took a lot more of it. Whether you are looking for a romantic experience or would just like to thrill your young ones, a fiaker ride is something you do not want to miss out on. You will find the old fashioned Vienna style carriage, the horses and a perfect ride in Tordinci, on the Acin salaš farm where everything smells of old traditions.

The Traditional Slavonian Slivovitz (Matkova pecara)
The Juzbašić family has been producing rakija (grappa) for more than a century. Today the have a whole range of diverse grappas and liqueurs, from šljivovica, the plum grappa, dunjevača, the quince grappa, and cider to elderberry, sour cherry and walnut liqueurs. We are quite sure that you will not miss their old-fashioned rakija tasting in your quest for quality grappa and tasty local dishes but the thing that makes us highlight Matkova pecara is the fact that here they will also demonstrate the traditional way Slavonian slivovitz is made. Should you happen to fall in love with the food, the drink and the atmosphere, no need to leave – in addition to a wonderfully redone old fashioned country house, Matkova pecara also has an authentic courtyard surrounded by farm buildings which have been refurbished for accommodation so you stay there for a few days or weeks.